Promoting Healthy Eating for Everyone in South West England
Food Is Fun encourages people of all ages to explore food in a fun way to promote healthy eating for their future
Food Is Fun creates events for all ages, from Surestart Centres to Universities, from Schools to Care Homes. Each event is customised to fit in with the curriculum, specific requirements, diets or projects.
Food Is Fun is available for an hour, a half-day, a full-day or weekly events or courses. Using hands-on activities, demonstrations using our "travelling kitchens" or simple lectures, these unique events focus on the fun of cooking and how to produce affordable healthy food.
We believe that lots of good work has been done to improve the quality of food in schools and other public organisations such as the NHS, but unless food is perceived to be "tasty", and is practical to cook or prepare, people will not eat it - no matter how healthy it is.
Our Work working with communities since 2008:
How Food Is Fun can help a school's Ofsted Inspection
THE
PICK & MIX Enrichment Programme
In Partnership with


SUPPORTING PUPIL'S MENTAL HEALTH AND WELLBEING
Presenting opportunities and possibilities to children; raising awareness of the wider world by giving them an exciting and fun experience
Supports Ofsted's Common Inspection Framework
Supports the Workplace Wellbeing Charter
Working in primary schools for over 8 years
All staff are fully DBS checked
Contact Tami to find out more about this popular programme, or click here to read more about it
Demonstration Kitchens
Food Is Fun have a large range of professional and practical demonstration kitchens available for hire. Ranging from a single portable unit for individual chef demos, up to a professional kitchen suitable for large food festivals. (See our range of kitchens here). Flexible delivery and setup is available to make any food event with chef demonstrations an impressive success.
With over 20 years combined experience of supplying kitchens and organising food festivals, we at Food is Fun pride ourselves on working one to one with our clients, to ensure that your event runs smoothly. Organising a festival can be daunting, so we will be on hand from the time you place your order right up until the event ends to assist you with any help you need to make your demonstration stage work the way it should.
Stuck for ideas? We are fortunate to work in partnership with a wide range of chefs and can organise, create and run any food event you want. Our public chef demonstrations draw the crowds to any event. From corporate to community events, our expertise includes healthy cooking on a budget, survival cooking, special diets, nutritional advice, team-building, community inclusion and so much more. Call us now to discuss your ideas.
At all our events Food is Fun!
Showing children how food gets from the ground to the plate:
Children's cooking activities:
We take security at our events seriously:
And Finally:
Food is Fun are proud to be the only not-for-profit Community Interest Company which hires out demonstration kitchens. Any profit we make from our hires is re-invested to part-fund our Food is Fun Pick and Mix Enrichment Programme for Primary Schools where we teach pupils the benefits of healthy eating through a variety of food based interventions.
Slideshow
Here are some pictures of Food Is Fun events ...
Many, many more pictures and articles can be
found in our blog
- please check back for regular updates
Contact
Video
Click on this picture to watch our video showcase of Food is Fun: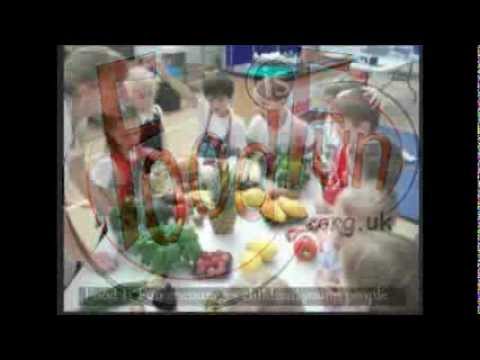 And these videos also show some more of the fun we create: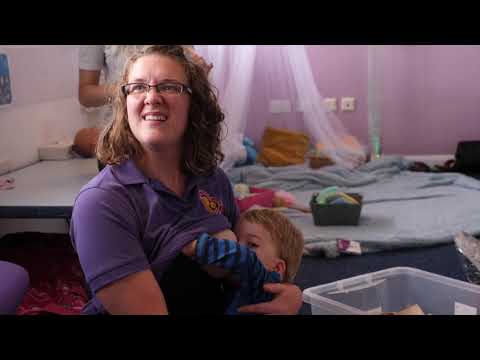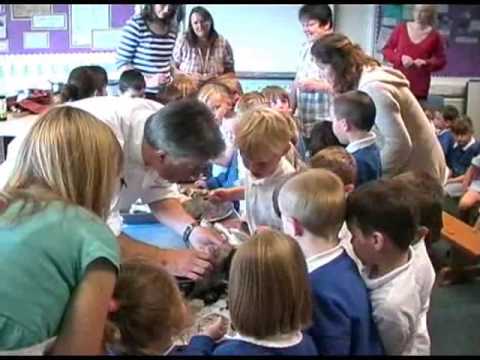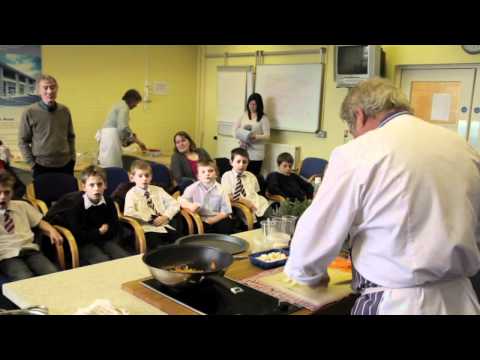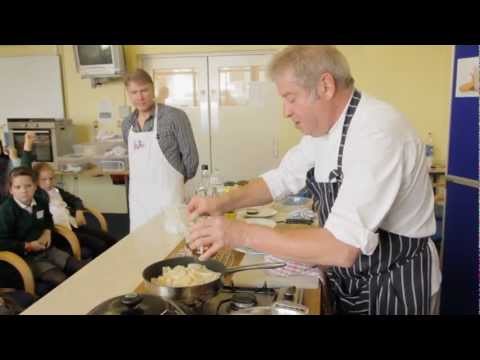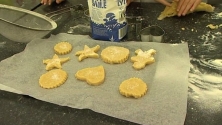 These are organisations and companies that have kindly supported us, or we have worked with: